Charter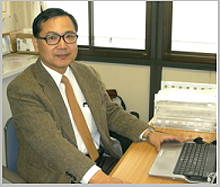 The learning, work, having fun and other social life activities, all of them are connecting us to the people around us and gives us values. Making relations with the others is the way and the purpose of the social life. The human civilization makes progress by interaction with each other, expressing our opinions to the others, understanding the differences between our way of thinking the others and gaining more experiences and knowledge. It is believed that interaction between the people is the source of our civilization development.  
People have had inter-human relations in a society by gathering in the same physical place, and this is how they were able to talk to each other.  Recently, starting with the 20th century, the phone, email, internet and other new PC telecommunications facilities, have became important factors in the social life. The new telecommunication facilities gave us the possibility to communicate beyond the nearby physical environment, and they have the power to make a big change in schools, companies, families and other human personal and social interactions.
Our company developed, in Tottori SBIR Project, distant communication systems. Distant learning and distant inter-working and other telecommunication applications are very liked by our customers. We develop and sell practical and basic support tools for the new era of cyberspace informatics revolution. We want to be a pioneer in the new social communication systems development.
In the ancient Greece, the philosophers were gathering in Academy to make debates free and naturally. They created the principles that stood on the base of the humankind society. We are making are point of view in consultation with our comments. For an IT practical use, we are surpassing the space-time barrier and replace the laws of physics, or, if this can be said, we create new laws. We create an inter-working environment for a large number of people. In other words, we create a modern Academy for learning, working, having fun and other human interactions, contributing to the enlargement of the social life.