Finished the Smartphone contents award 2013.
公開日: 2013-11-07
After introducing the new products and screening panel, it was the award ceremony.
It was the excellence award for design division and idea division. After deciding the best award,
the winning persons received certificates of commendation and small presents.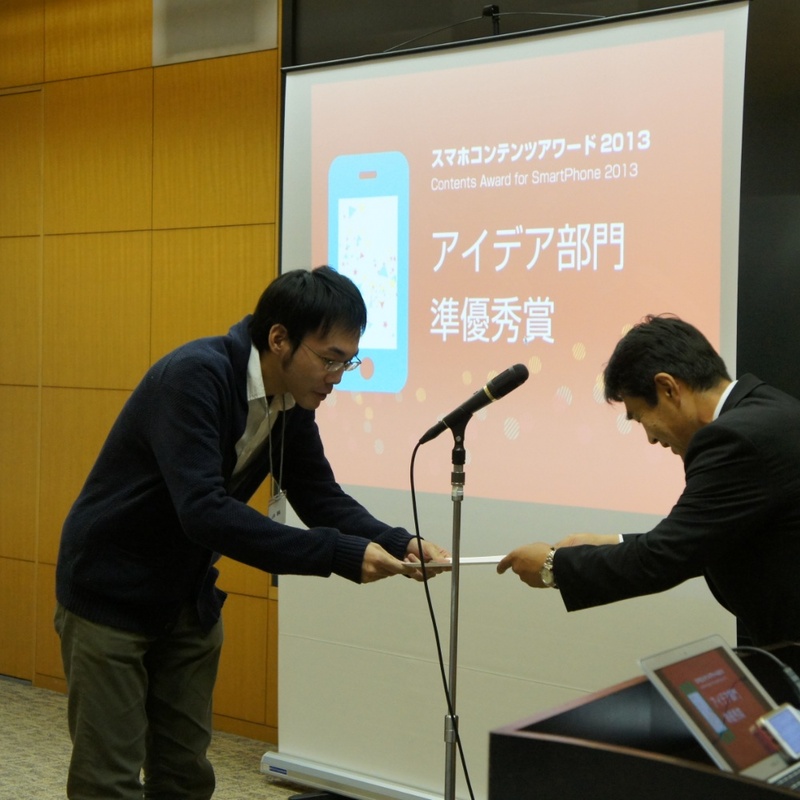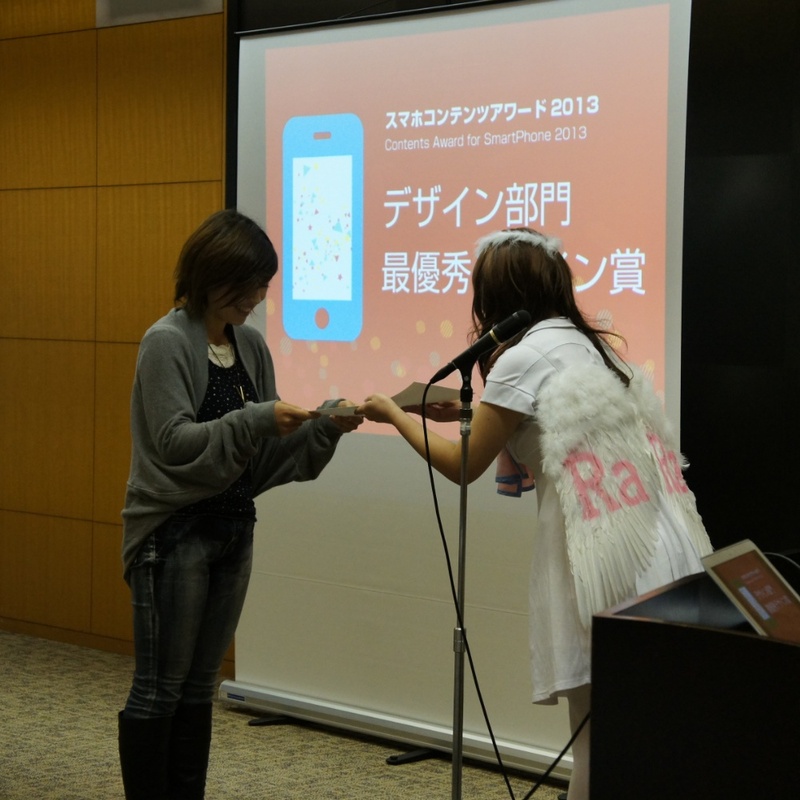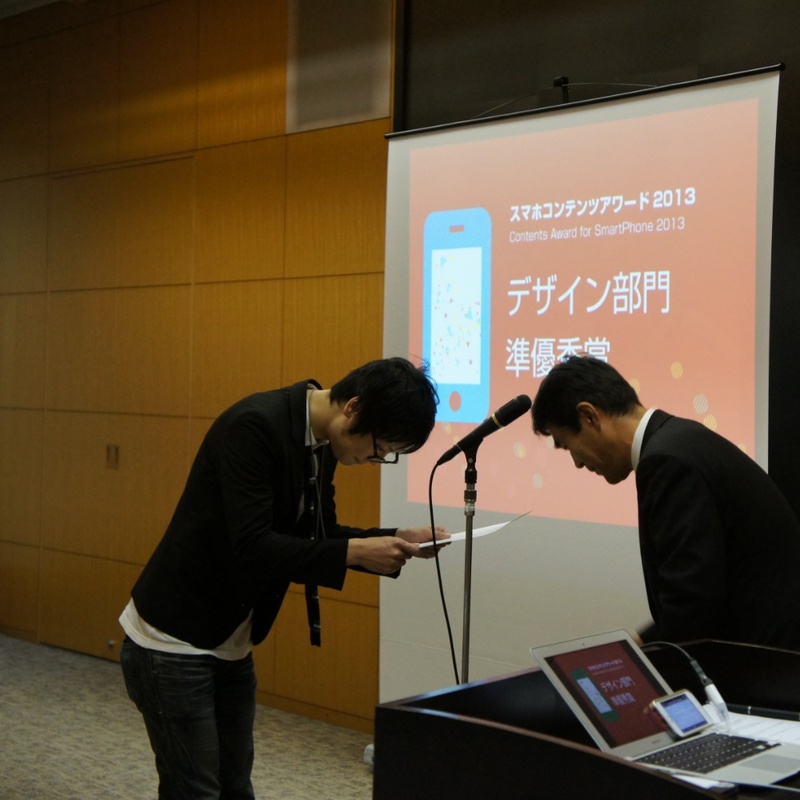 After the award ceremony was the examiners' commentaries. All ended with Company President Suzuki discourse.